Vision Screening for Staff & Students
On Wednesday May 18th 2016, free vision screening was done for staff and students by a team from Optometrists Today. A total of 188 screenings were done. Click below for a photo album.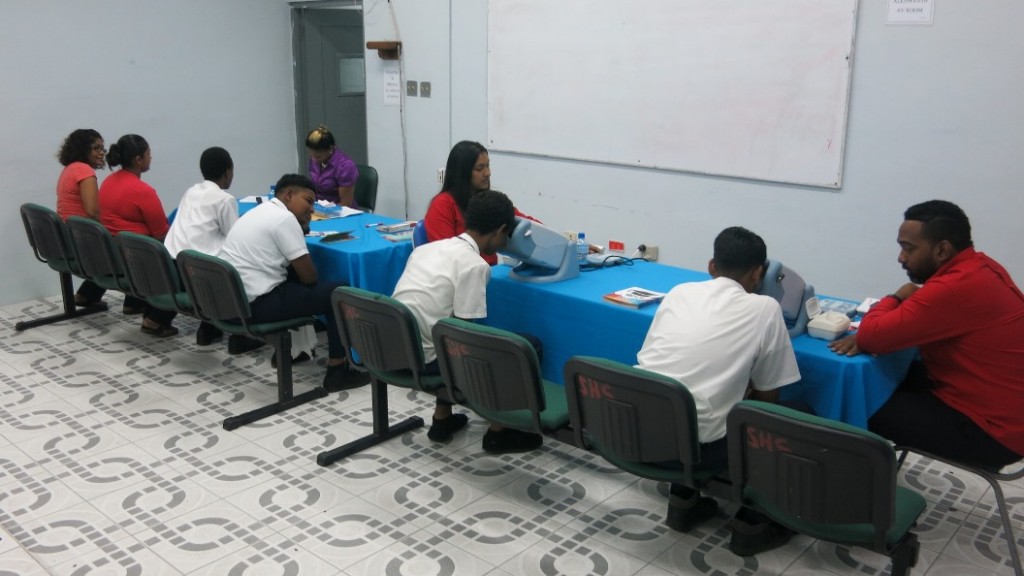 SHC at SWAHA's Swadeshi 2016
A group of students and teachers entered SWAHA's Annual Swadeshi Competition on May 1st, 2016.
We were successful in the following categories:
STORY-TELLING
13-16 years
3rd. Radha Sookram- SWAHA Hindu College
VISUAL ARTS
13-15 years.
1st. Anisha Ramnarine- SWAHA Hindu College
FOLK DANCE
1st. SWAHA Hindu College Dance Group
CHORAL SPEAKING
3rd. SWAHA Hindu College.
Click below for video highlights from the competition.
Click below for a photo album.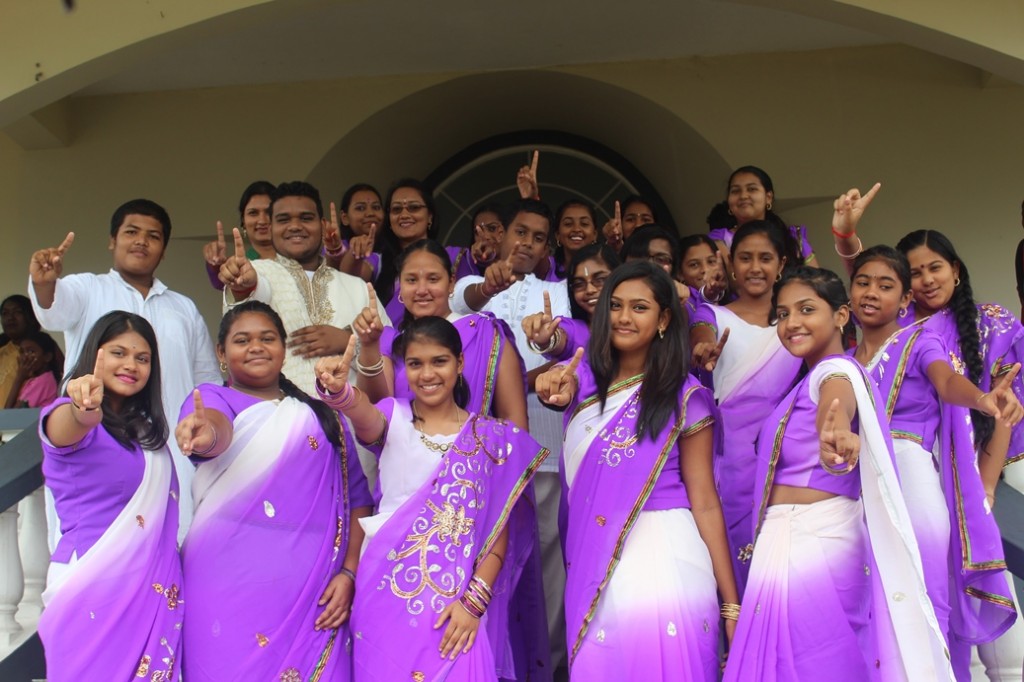 Kadeem Stoute – Dragon Boat Champion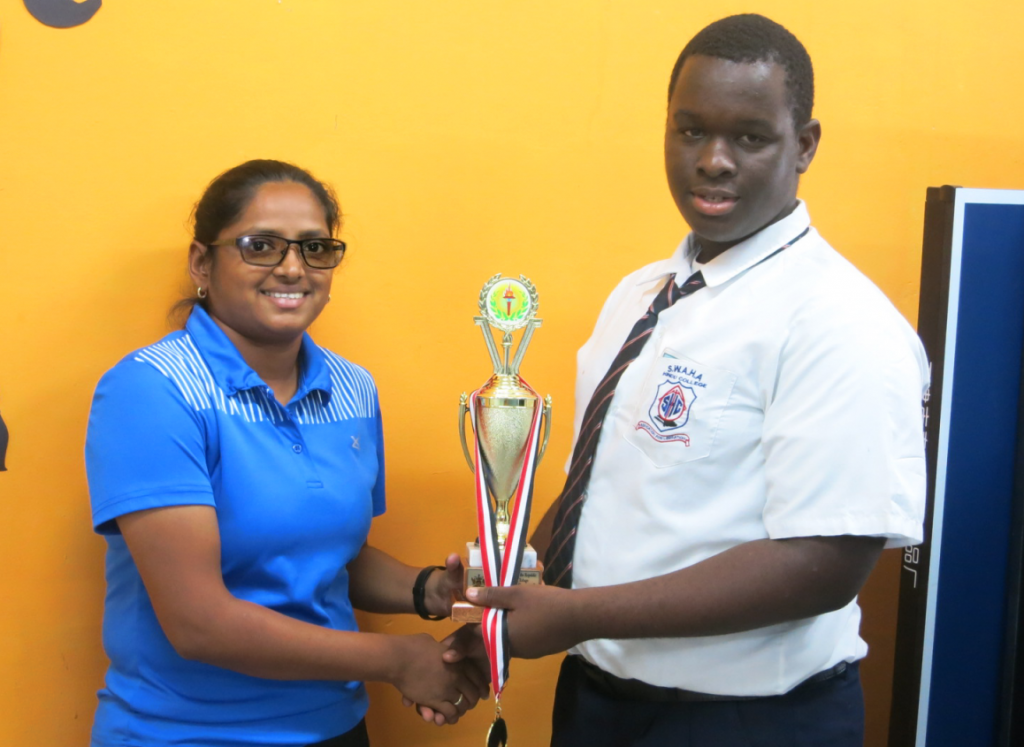 (Above) Miss Alisa Mohammed (P.E. teacher) presents Kadeem Stoute with a trophy and medal. (Click on photo for larger image)
Kadeem Stoute, a main member of a "Pelau Team" which consisted of students of Valencia Secondary, Sangre Grande Secondary and Swaha Hindu College, participated in the Secondary School's Regatta at Salybia River on Sunday 24th April, 2016. The team came first, winning this Regatta.
Meditation Session with Sri Yogi Devaraj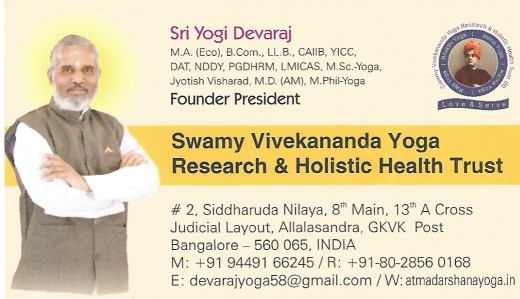 On Wednesday 27th April 2016, Sri Yogi Devaraj of the Swamy Vivekananda Yoga Research & Holistic Health Trust conducted a session on various Yoga techniques to improve concentration and memory at SHC. The session was conducted with students of Form 1, 2 Om and 3 Om.
Click below for the full album.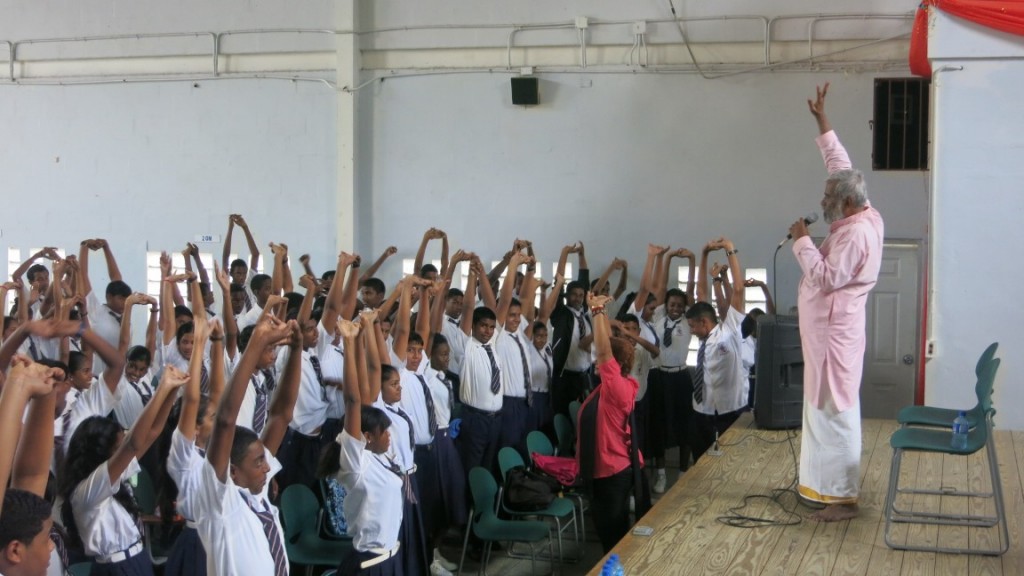 CSEC and CAPE Exam students perform Saraswati Puja
Students of Forms 5 and 6 performed Saraswati Puja on Friday 22nd April 2016. We wish them all the best as they prepare for CSEC and CAPE exams 2016.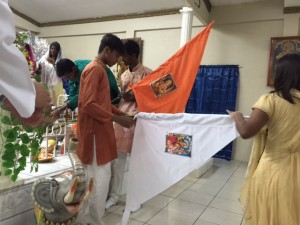 click on the image above for more photos.
Swaha International celebrates 23rd Anniversary
Click here to to see highlights from the Trinidad Guardian pullout published on Friday April 15th 2016. There is a page dedicated to SWAHA Hindu College.
Raam Navami Celebrations 2016
Divali Puja & Programme 2015
click on pictures to view full albums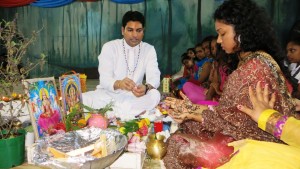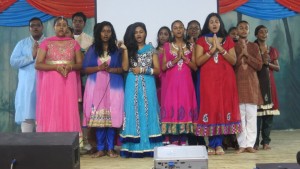 2015 Graduation
click on pictures to view full albums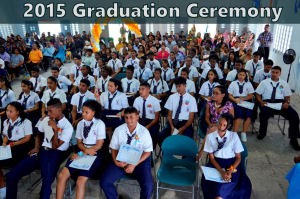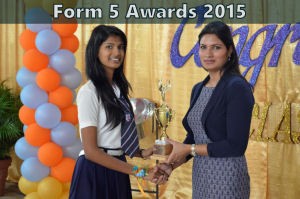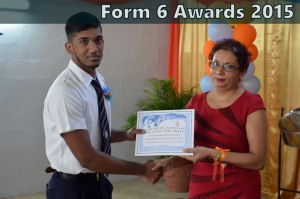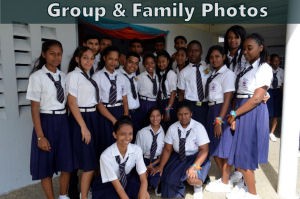 Swaha Hindu College Student Wins Additional Scholarship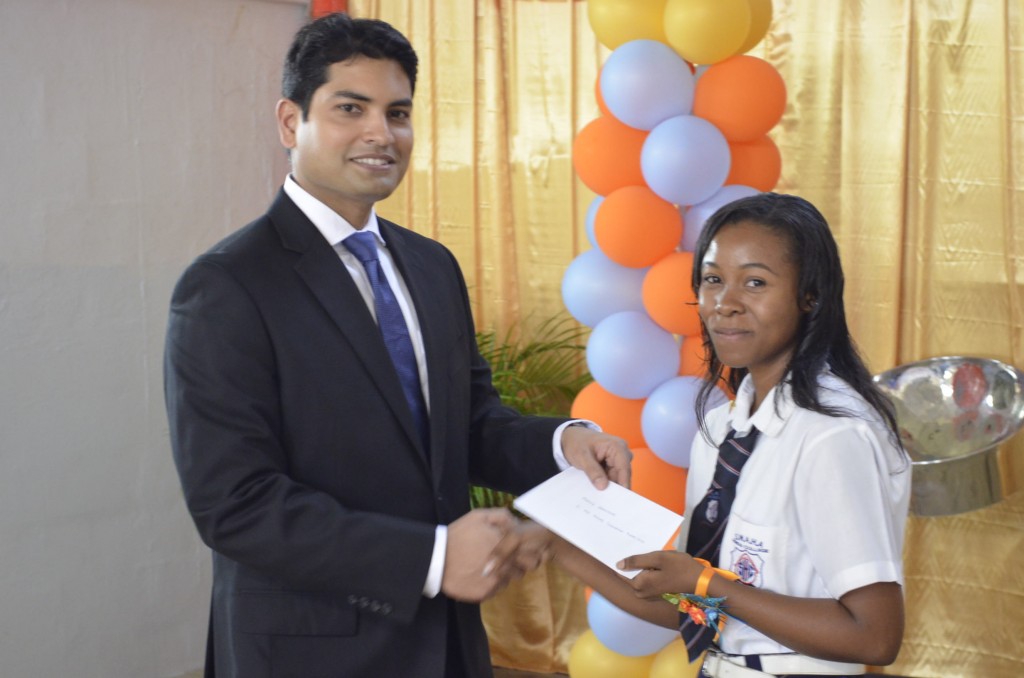 The Board of Education of Swaha, the Principal, teachers and students of Swaha Hindu College, and indeed the Swaha organisation wish to congratulate Ms. Monifa Armstrong on copping an Additional Scholarship in Environmental Studies. She attained all ones in Caribbean Studies, Communication Studies, Biology, Chemistry and Environmental Science. She has left an indelible mark on the hearts of the teachers and students as she was and is a very humble and amiable student who displayed tremendous school spirit by actively participating in all school's activities. Monifa also had an insatiable appetite for learning.
Read more…
.