---
 Click here for our Facebook Page . Like the page to receive the latest updates / announcements / photo galleries etc.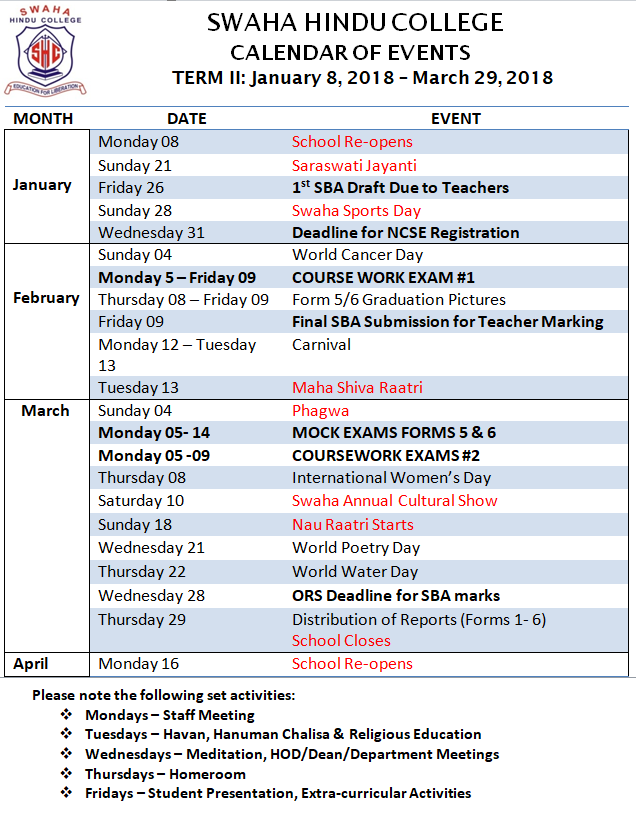 CAPE Scholarship Winner!
Congratulations to Andre Ian Francis who was awarded an Additional Scholarship this year in the field of Environmental Science. Congratulations to all the dedicated teachers who had a role in his success. All the best Andre!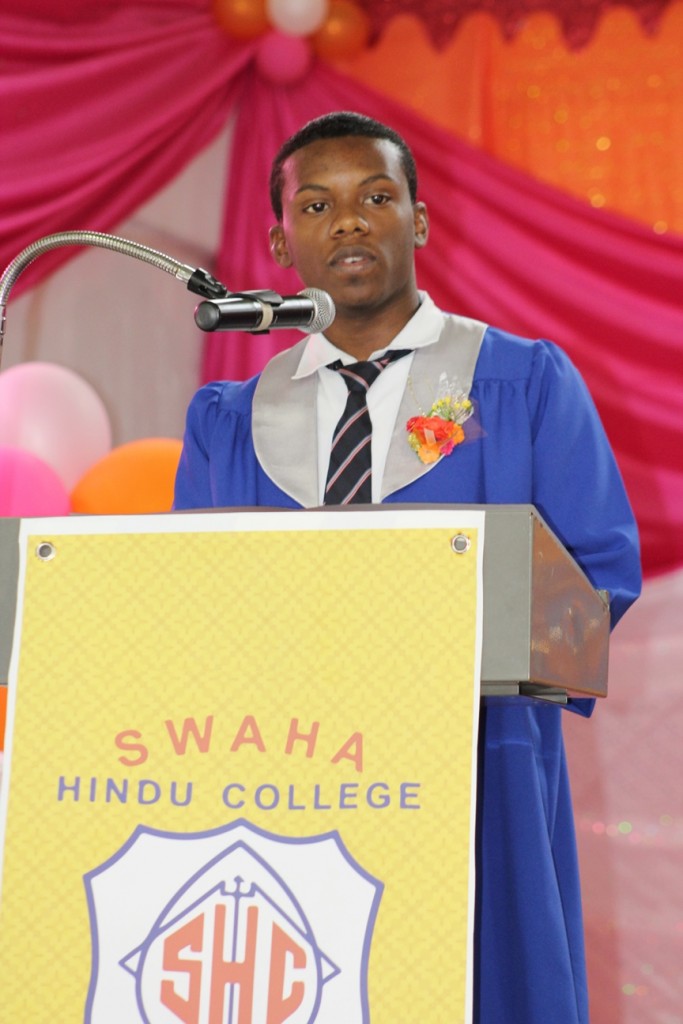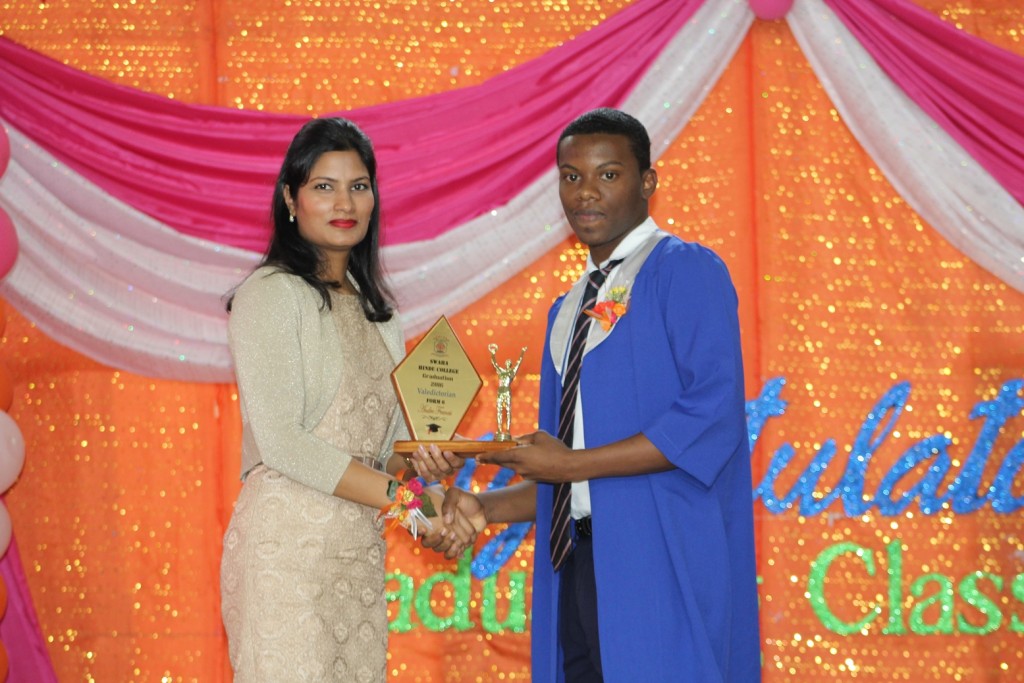 ---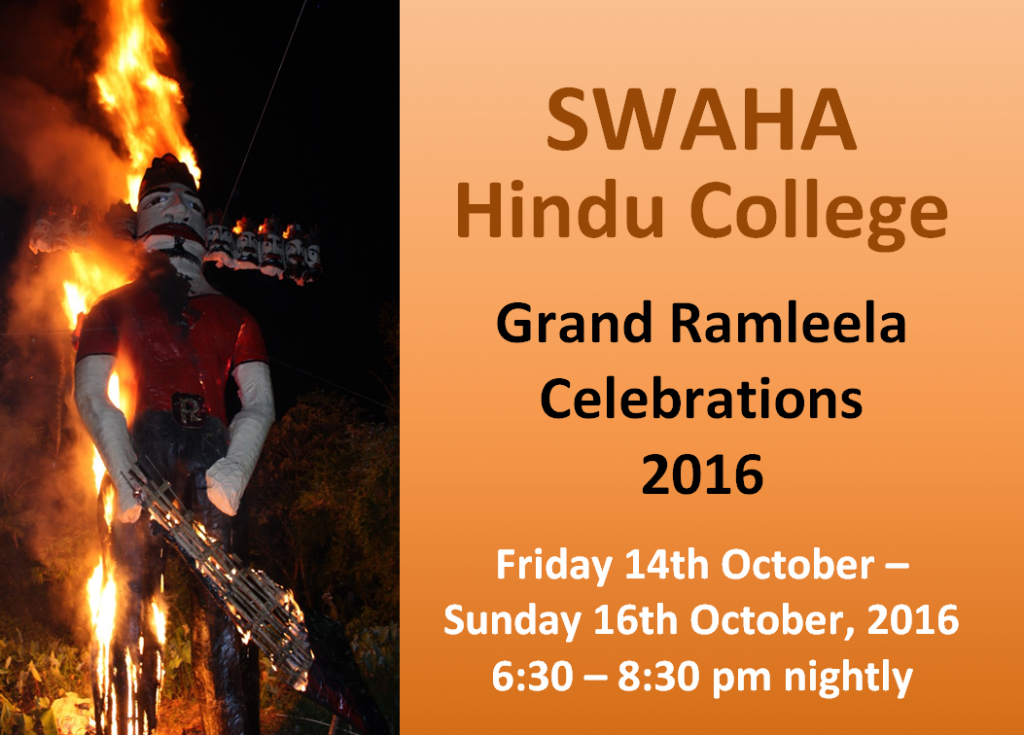 ---
Calendar of Events – Term 1 September 5, 2016 – December 16, 2016


Please note the following set activities:
 Mondays – Staff Meeting, Religious Education
 Tuesdays – Havan & Hanuman Chalisa
 Wednesdays – Meditation, HOD/Dean/Department Meetings
 Thursdays – Student Presentation
---
SWAHA QUIZ 2016
SWAHA Hindu College hosted SWAHA's Annual Quiz on Sunday September 18th, 2016. The team from SHC placed third overall. Congratulations to all participants!
Here are some pictures taken. Click below.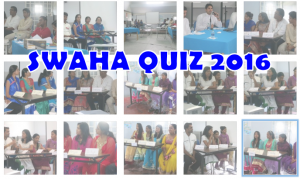 ---
Students of Swaha Hindu College were invited to the President's house on Thursday 8, 2016 to witness the presentation of credentials by the India High Commissioner to the President of Trinidad and Tobago.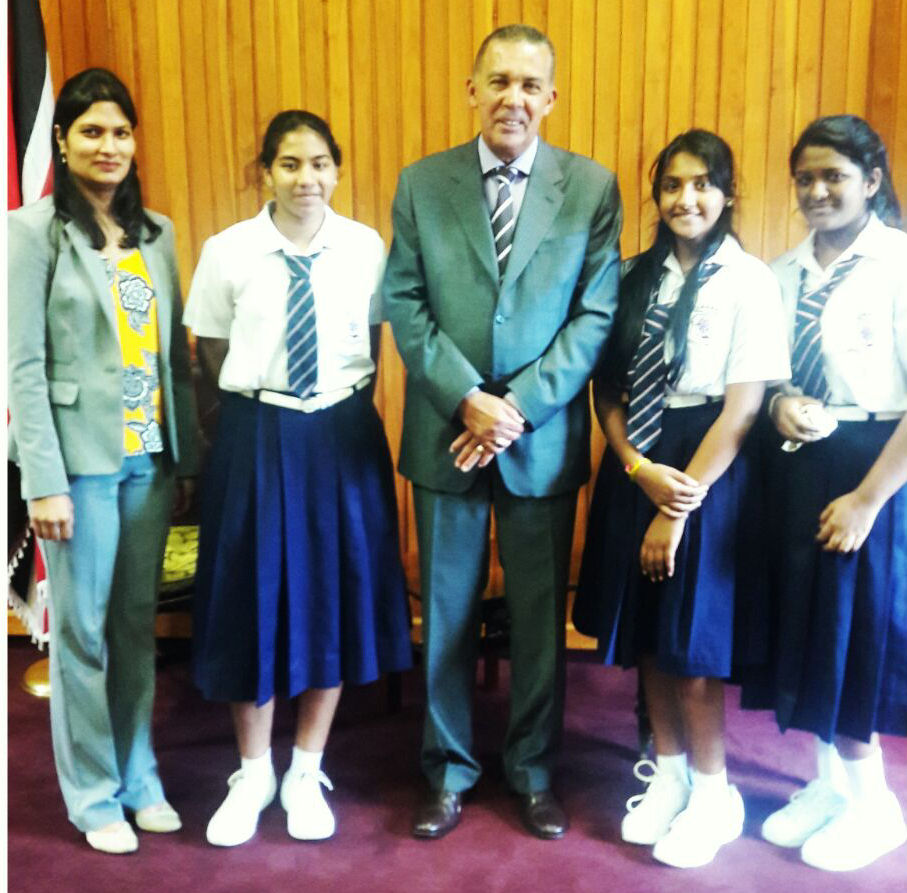 Good Luck to SWAHA Karateka!
Form 4 Jai students dressed for their presentation – Careers
On July 1st 2016, students of 4 Jai did a presentation on different careers.
Below: (from left to right) Shannon Hardath, Jonathon Indoi, Adrees Roodal, Sir Andre Maraj, Aneema Mohammed-Hamid, Karissa Boodoosingh and Priya Lakhan.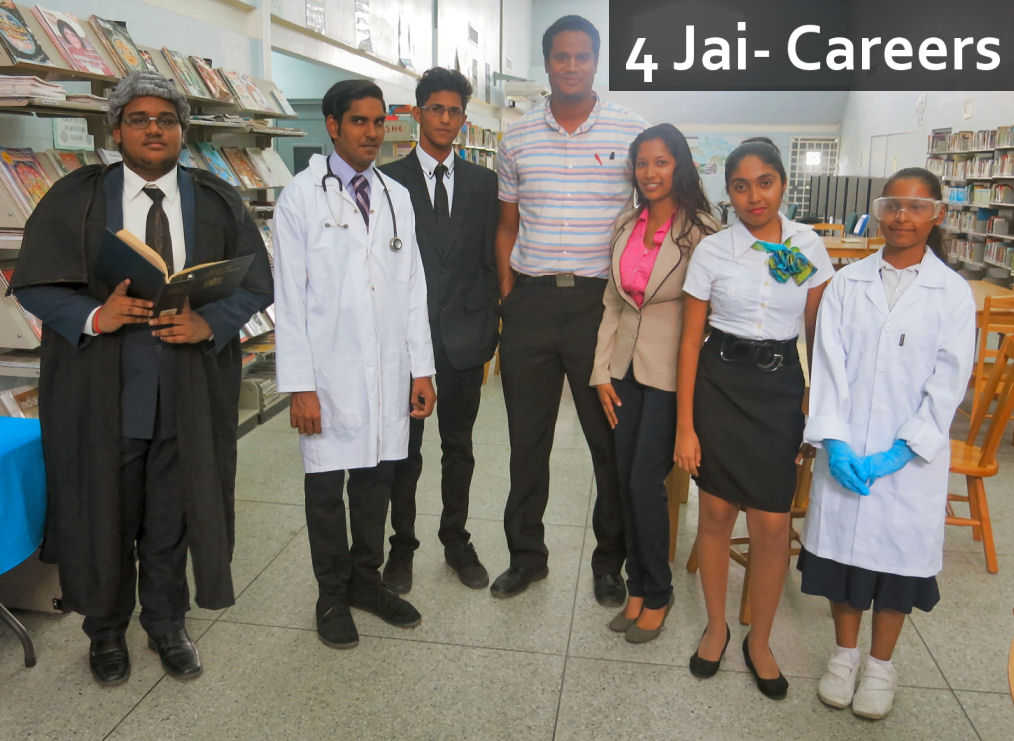 Principal of SWAHA Hindu College Retires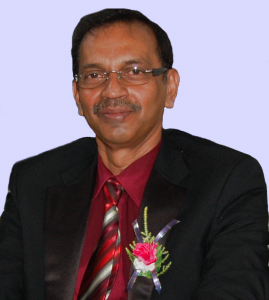 The retirement function of Pt Gyandeo Persad was held at Swaha Hindu College on Wednesday 25th May 2016, in the presence of the Parmacharya of Swaha Incorporated, Pt. Hardeo Persad, other Pandits of the Dharma Mandal, representative of Swaha Board of Education Chairman, North Eastern Educational District SSIII, Mr. Kendall John and other specially invited guests.
Pt. Gyandeo held the distinguished post of Principal at Swaha Hindu College during the years 2011 to 2016. He was the second principal of the school, the first being Pt Balram Persad.
Punditji was noted for his affable personality, his cordial relationship with staff and students and his firm position on education as a form of individual development towards making Trinidad and Tobago equipped with outstanding citizens.
In his address, Paramcharyaji complimented the outgoing principal for his inner strength, perseverance and determination that distinguished him in every field in which he served.
Acting Principal Pt Ishwar Madho Maharaj described Pt. Gyandeo as one who stood firmly on the pillars of Sanatan Dharma (truth, cleanliness, compassion and charity)and encouraged the entire student body to build their lives upon them.
Pt Gyandeo, in his farewell speech to the student population, parents and other specially invited guests, expressed how grateful he was to contribute 30 years of service to education. He advised students to continue on the path to success.
The entire school bade farewell to Pt Gyandeo as he left the assembly, by wishing him the very best during this new chapter of his life.
Click here for the photo album
Champions School Tour 2016
A few prominent West Indies cricketers visited SWAHA Hindu College on Wednesday 25th May 2016 as part of the Champions School Tour. They were accompanied by Mr. Gowkeran Ali, Curriculum Officer (P.E.) and other officials.  They are currently visiting schools to help motivate students by sharing their personal struggles to achieve success. The cricketers included –
Mr. Samuel Badree (West Indies, Brisbane Heat,Chennai Super Kings, Islamabad United, Rajasthan Royals,Royal Challengers Bangalore, Trinidad, Trinidad & Tobago,Trinidad & Tobago Red Steel, West Indies A)
Ms. Anisa Mohammed (Trinidad & Tobago Women, West Indies Women)
Ms. Stacy Ann King (West Indies Women)
Ms. Britney Cooper (West Indies Women)
Mr. Kirstan Kallicharan (Trinidad & Tobago Under-19s, West Indies Under-19s)
Mr. Jyd Goolie (Trinidad & Tobago Under-19s)
Ms. Anisa Mohammed and her twin sister Ms. Alisa Mohammed are past students of SWAHA Hindu College. Alisa is currently one of SHC's  Physical Education teachers.
Click below for pictures taken.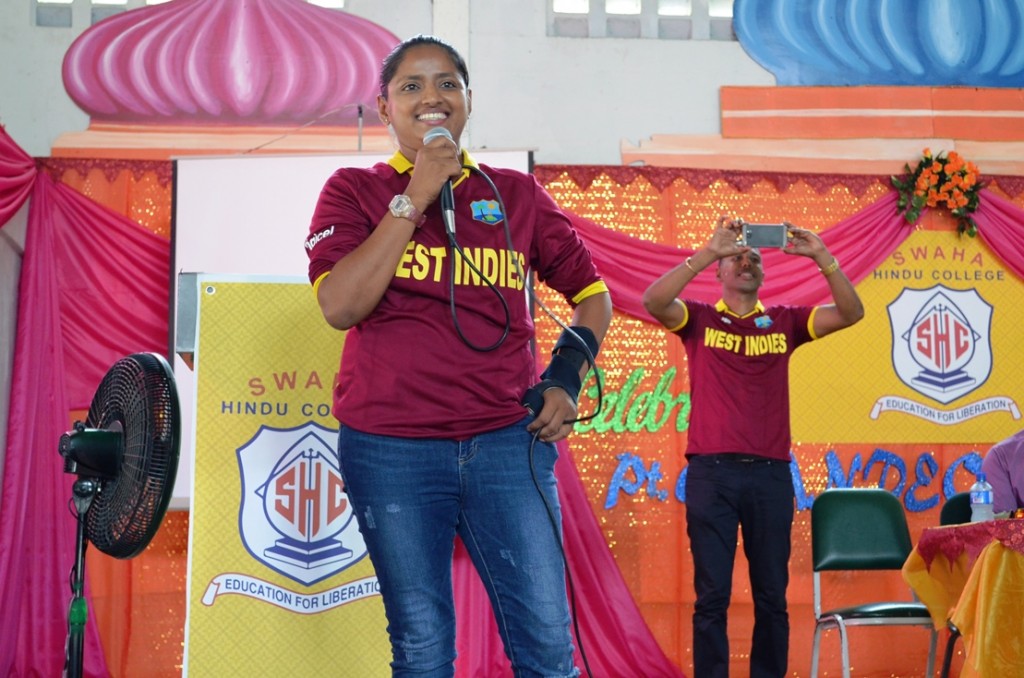 UWI Campus Tour 2016
On May 20th, 2016, forty Form Three students of SWAHA Hindu College accompanied by Mrs. Vidusha Singh (TIII/Ag. Dean) and Mrs. Candice Sewsarran-Pooran (TIII/Dean), attended a Campus Tour organised by UWI (St. Augustine). Students were introduced to the various faculties and programmes offered by the University. This is an annual programme geared towards expanding students' horizons by exposing them to a broad range of possibilities at the tertiary level.
Click below for  pictures taken during the Campus Tour.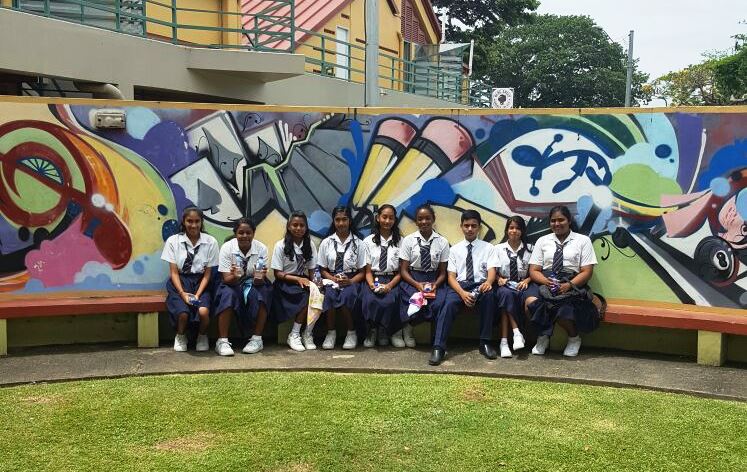 Vision Screening for Staff & Students
On Wednesday May 18th 2016, free vision screening was done for staff and students by a team from Optometrists Today. A total of 188 screenings were done. Click below for a photo album.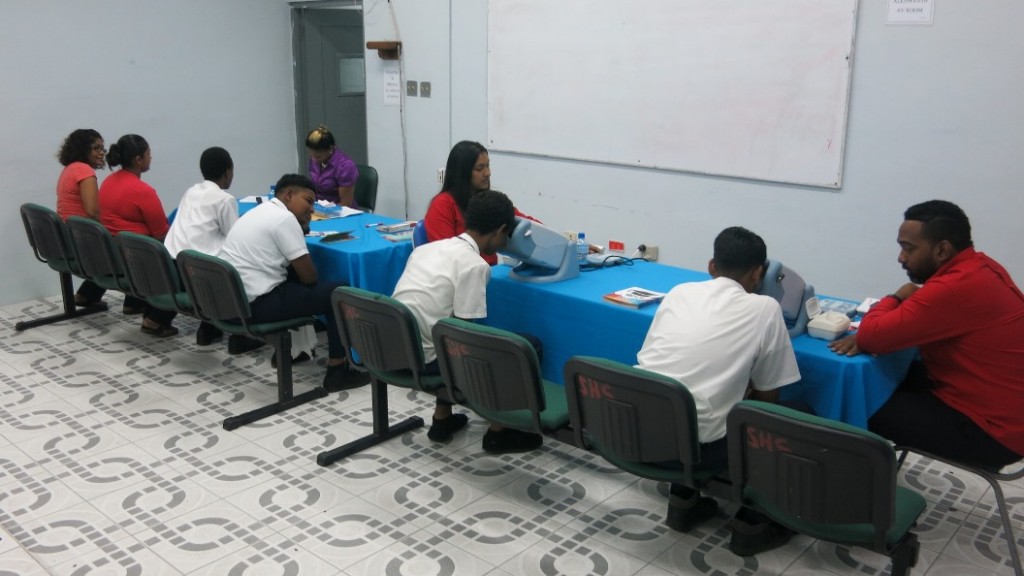 SHC at SWAHA's Swadeshi 2016
A group of students and teachers entered SWAHA's Annual Swadeshi Competition on May 1st, 2016.
We were successful in the following categories:
STORY-TELLING
13-16 years
3rd. Radha Sookram- SWAHA Hindu College
VISUAL ARTS
13-15 years.
1st. Anisha Ramnarine- SWAHA Hindu College
FOLK DANCE
1st. SWAHA Hindu College Dance Group
CHORAL SPEAKING
3rd. SWAHA Hindu College.
Click below for video highlights from the competition.
Click below for a photo album.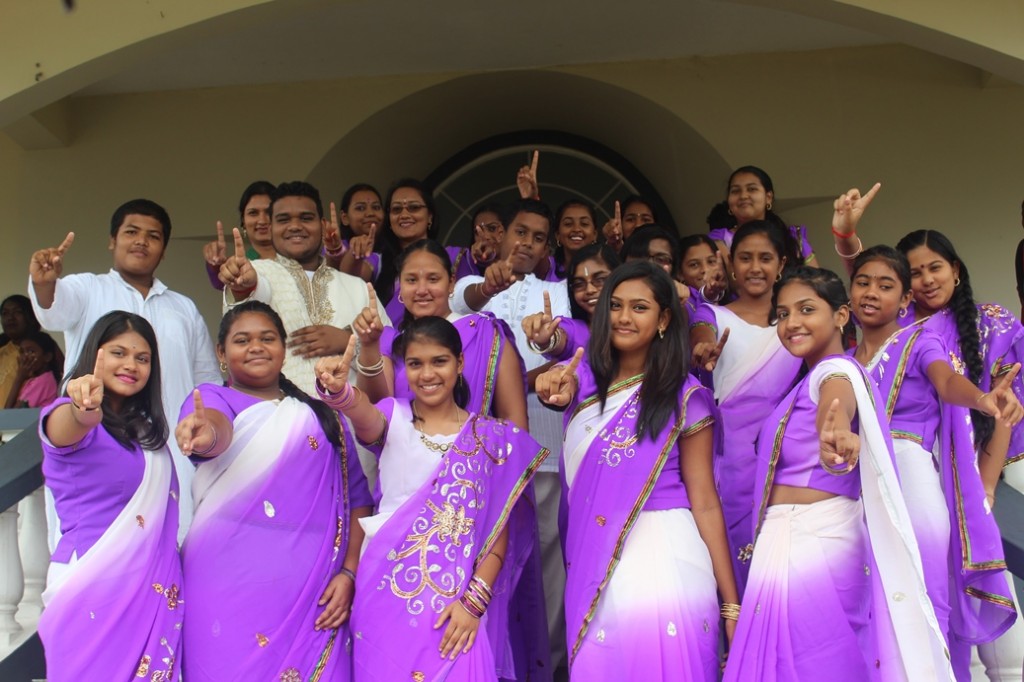 Kadeem Stoute – Dragon Boat Champion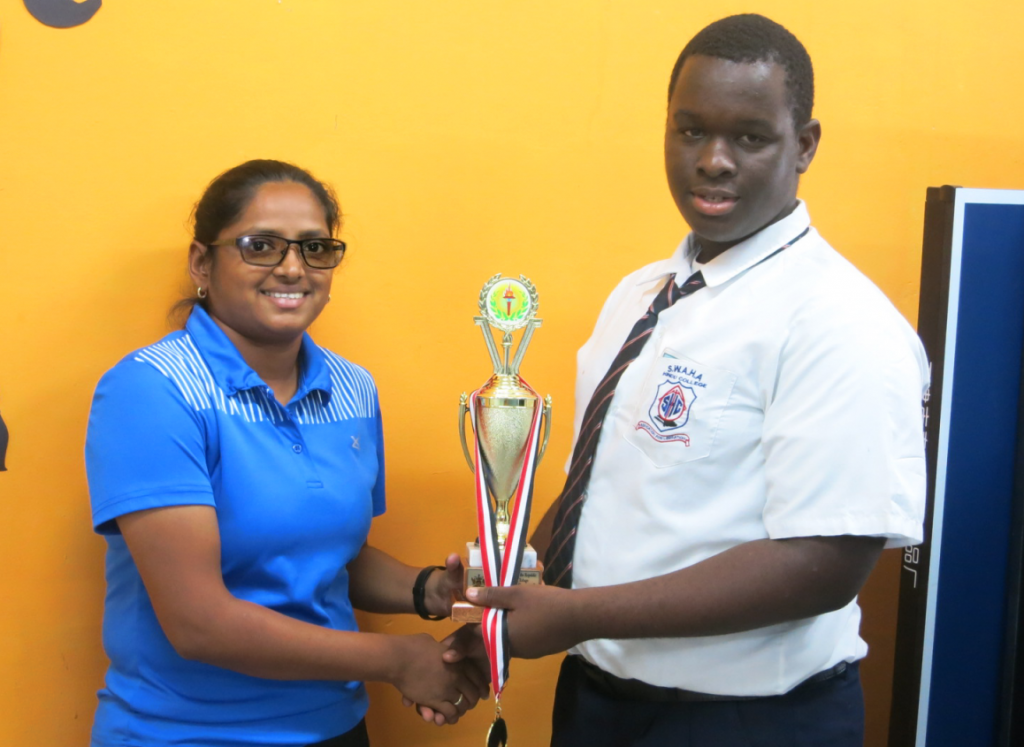 (Above) Miss Alisa Mohammed (P.E. teacher) presents Kadeem Stoute with a trophy and medal. (Click on photo for larger image)
Kadeem Stoute, a main member of a "Pelau Team" which consisted of students of Valencia Secondary, Sangre Grande Secondary and Swaha Hindu College, participated in the Secondary School's Regatta at Salybia River on Sunday 24th April, 2016. The team came first, winning this Regatta.
Meditation Session with Sri Yogi Devaraj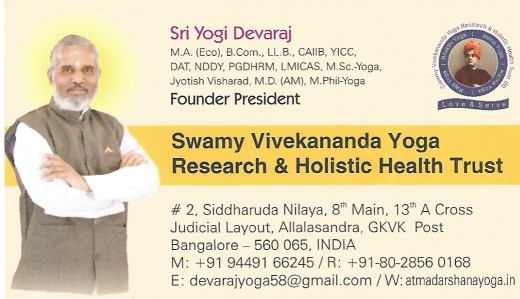 On Wednesday 27th April 2016, Sri Yogi Devaraj of the Swamy Vivekananda Yoga Research & Holistic Health Trust conducted a session on various Yoga techniques to improve concentration and memory at SHC. The session was conducted with students of Form 1, 2 Om and 3 Om.
Click below for the full album.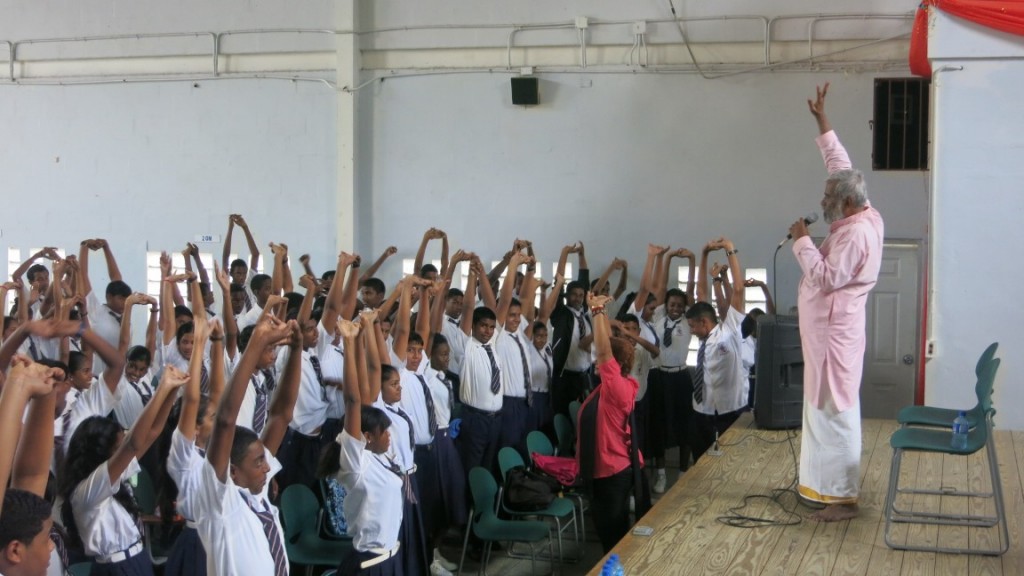 CSEC and CAPE Exam students perform Saraswati Puja
Students of Forms 5 and 6 performed Saraswati Puja on Friday 22nd April 2016. We wish them all the best as they prepare for CSEC and CAPE exams 2016.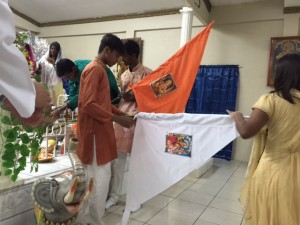 click on the image above for more photos.
Swaha International celebrates 23rd Anniversary
Click here to to see highlights from the Trinidad Guardian pullout published on Friday April 15th 2016. There is a page dedicated to SWAHA Hindu College.
Raam Navami Celebrations 2016
Divali Puja & Programme 2015
click on pictures to view full albums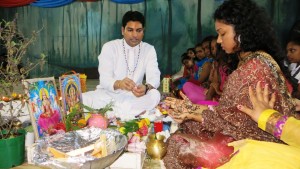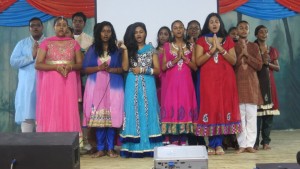 2015 Graduation
click on pictures to view full albums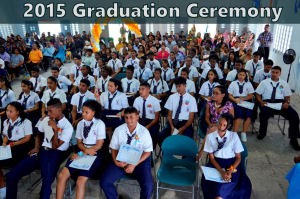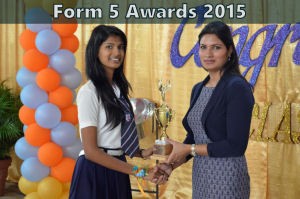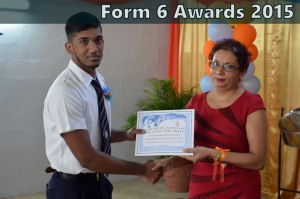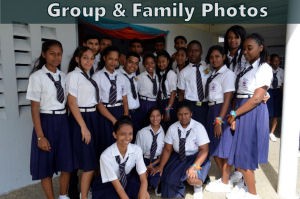 Swaha Hindu College Student Wins Additional Scholarship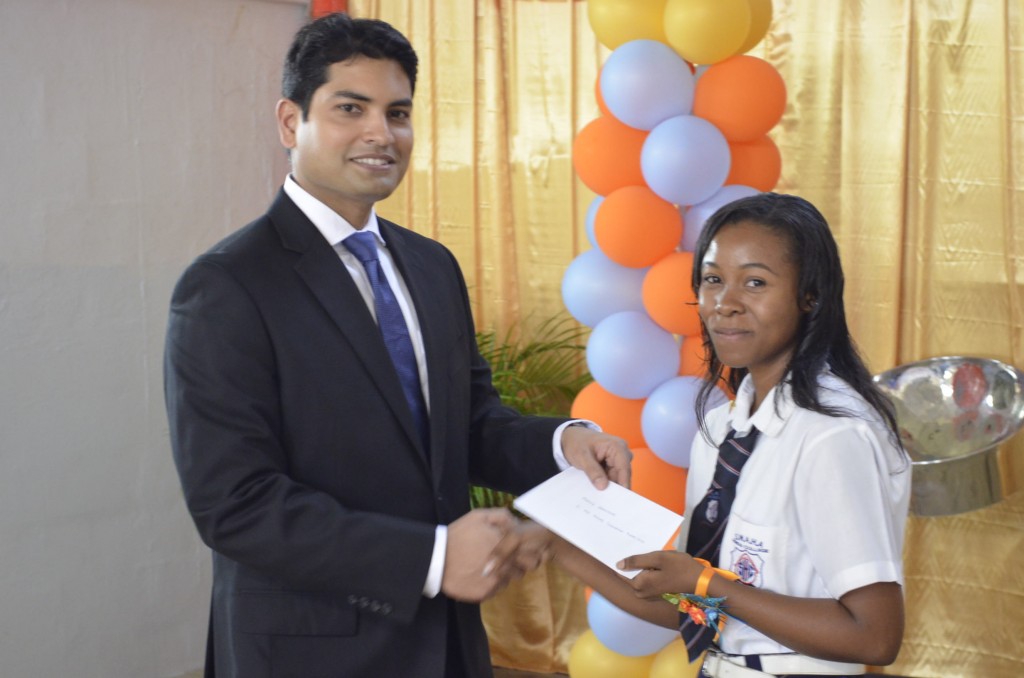 The Board of Education of Swaha, the Principal, teachers and students of Swaha Hindu College, and indeed the Swaha organisation wish to congratulate Ms. Monifa Armstrong on copping an Additional Scholarship in Environmental Studies. She attained all ones in Caribbean Studies, Communication Studies, Biology, Chemistry and Environmental Science. She has left an indelible mark on the hearts of the teachers and students as she was and is a very humble and amiable student who displayed tremendous school spirit by actively participating in all school's activities. Monifa also had an insatiable appetite for learning.
Read more…
.